A new grant donation has brought the Minneapolis Parks Foundation within reach of starting the first phase of a campaign to revitalize the city's upper Mississippi riverfront with new parks and trails.
Bank of America awarded the foundation a $1 million grant Nov. 28. The funds are going to the Minneapolis Parks Foundation's $17.9 million RiverFirst Initiative capital campaign, which is raising money to bring public parks and trails to communities historically deprived of access to the river.
The grant keeps the foundation on track to hand over funds to the Minneapolis Parks and Recreation Board in time to begin work on phase one of RiverFirst in the spring, according to Minneapolis Parks Foundation executive director Tom Evers. He said they are about $600,000 away from being able to break ground on the project.
"Today Bank of America is demonstrating a deep understanding of what makes Minneapolis great — our parks system and our connection to the water, particularly the Mississippi River," Evers said during a celebration announcing the grant at the Nicollet Island Pavilion. "… With RiverFirst we know we can become one of the best parks systems on the planet."
With the Bank of America grant, the Parks Foundation has now raised $15.9 million for the campaign from individual and corporate donors, just $2 million shy of its overall goal.
"The RiverFirst project is a strong investment with potential to produce impressive social, economic and environmental results," said Katie Simpson, Bank of America Minneapolis market president.
The first phase of the RiverFirst Initiative involves two projects: Water Works, a transformation of Mill Ruins Park that will add recreation spaces and a public pavilion featuring a new restaurant from "The Sioux Chef" authors Sean Sherman and Dana Thompson; and The Great Northern Greenway River Link, a planned park with views of the river and space to play and relax. The River Link would be located the end of the recently completed 26th Avenue North bike and pedestrian trail and make a new connection with the Grand Rounds.
"Great cities in our country highlight that which sets them apart," Mayor Jacob Frey told the crowd. "What sets us apart, especially from a parks standpoint, is our Mississippi River. It runs right through the center of our city and it deserves to be highlighted."
The RiverFirst project also calls for a restoration of Halls Island in Northeast, connecting Northeast and North Minneapolis via an Upper Riverfront Trail Network and transforming the Upper Harbor Terminal in North Minneapolis into parkland.
"Through RiverFirst, and with this gift, we will transform the upper Mississippi riverfront into a welcoming cultural and recreation destination," Parks Foundation Board Chair Tom Paul said.
Park Board President Brad Bourn said the work along the riverfront is a vision generations in the making.
He said it's undeniable that recreational areas in his district in Southwest Minneapolis along the Chain of Lakes are nicer than the public spaces in North and Northeast Minneapolis.
"That is unacceptable, and while we have the best parks system in America, we can do better, and we must do better," Bourn said.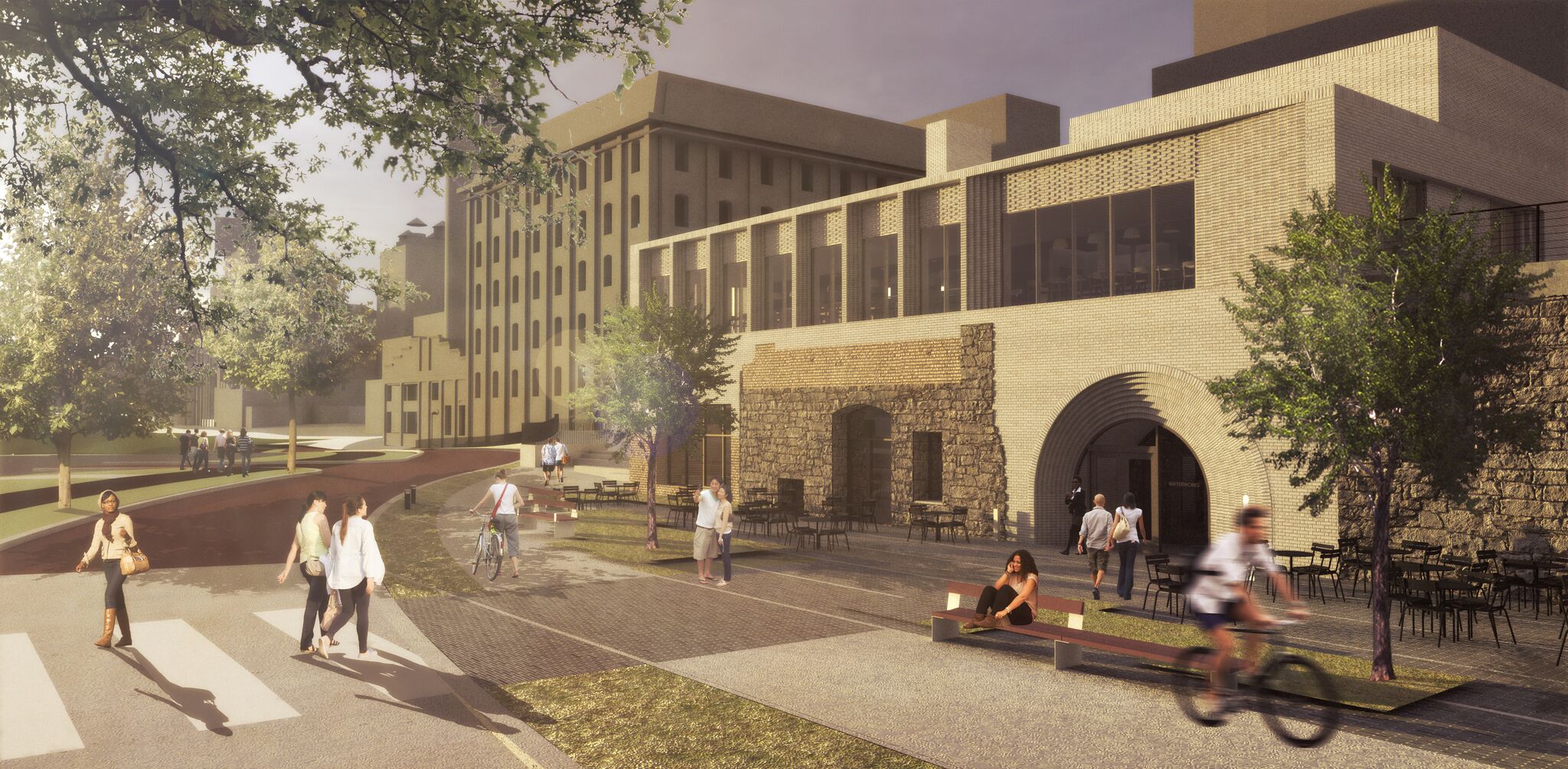 When interim parks Superintendent Mary Merrill started working with the MPRB in 1972, there were no park spaces along the Mississippi. She helped lead a renewed push to develop the riverfront as superintendent in the early 2000s.
"We have this incredible river that really drives our city and has driven our city for a long time when it was a working river. And now that it's much more of a recreational river, having access to that is really important," Merrill said. "And our North Side and Northeast side really haven't had that access."
She added it will be important to ensure improvements to areas along the riverfront don't lead to current residents aren't priced out of their neighborhoods.
"The one thing we want to make sure is that the people we're building the access for continue to have the ability to be there," Merrill said