Six candidates are eyeing Jacob Frey's seat on the City Council
UPDATE: Just hours after this story was originally posted, Justin Adams emailed to say he had withdrawn from the Ward 3 race.
Less than one month after Jacob Frey announced his mayoral campaign, there were at least six candidates vying for his soon-to-be-vacant Ward 3 seat on the City Council.
Frey, an attorney elected in 2013 to represent a ward that covers parts of downtown and Northeast Minneapolis, announced Jan. 3 he would try to unseat incumbent Mayor Betsy Hodges instead of running for re-election. Rushing into the void in Ward 3 are four candidates who plan to seek the DFL nomination in May, a member of the Socialist Alternative and another with the Green Party.
There may be more on the way. At least one other candidate is rumored to be interested in representing a ward that includes fast-growing neighborhoods like the North Loop and Downtown East, much of the city's central business district and the Northeast Minneapolis Arts District.
Justin Adams
Asked about his priorities if elected, Justin Adams, a Beltrami neighborhood resident and DFL party officer, lists direct democracy first. Adams said he'd push to amend the city charter so that ordinances could be enacted by ballot initiative — potentially removing the legal barriers that blocked a minimum wage charter amendment in the fall.
A supporter of a $15 city minimum wage, Adams said he would also continue to push for more worker protections if elected. His platform also includes support for paid family leave.
"I think the City Council has been moving in the right direction, but maybe not as fast as I'd like it to be," he said.
Adams previously sought public office in 2006, running as an independent for the state House in District 58A and earning 5.6 percent of the vote in a general election race that went to DFLer Joe Mullery. He sought the DFL nomination for the same seat in 2010, another race won by Mullery.
Adams is employed by Hennepin County Human Services and has also served as an election judge, describing public service as a closely held value. He is married and has an elementary school-aged child. He describes himself queer and polyamorous.
Adams is seeking the DFL endorsement, but didn't pledge to abide by it.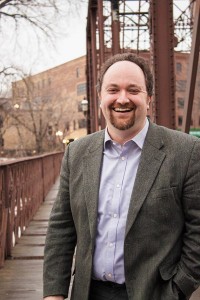 Steve Fletcher
Steve Fletcher said he, like many others, was "thinking a little bit differently about the world after the election," and saw joining the City Council as a way "to be part of the resistance."
In his first run for public office, Fletcher said access to affordable housing was a top issue for him.
"If you look at what's happening in our neighborhoods, we're building great housing. It's walkable, it's dense. But we're also not building as much affordable housing as I'd like to see," he said.
Fletcher said he supports a $15 minimum wage as a path toward "sustainable economic development," a path that also includes changes to the city's regulatory system to make it easier to start and operate a small business.
Fletcher lives with his wife in Downtown East. Now working as a technology consultant, he was previously employed in the nonprofit sector and was the founding executive director of Neighborhoods Organizing for Change.
Fletcher also served as executive director of Minnesota 2020, a former progressive think tank, and said his policy background sets him apart from the other candidates. So does an experience teaching urban studies at New York University, where he earned a masters in philosophy in American studies, he added.
Fletcher is seeking the DFL endorsement.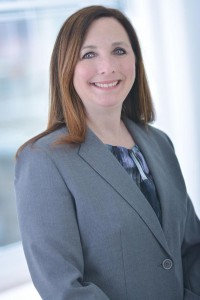 Susan Higgins
Susan Higgins described herself as a "professional volunteer." An empty nester who raised two children, Higgins thought at this point in her life she would start writing — "and then Jacob Frey decided to run for mayor and I decided to run for City Council."
"I like to help people solve their problems, and that's kind of what I see doing as a City Council member," she said.
Helping to solve problems was what Higgins did as president of the parent-teacher organization at the Catholic elementary school, she said. Her volunteer experiences also included work on 2008 presidential campaign of Barack Obama, whom Higgins knew from his days as president of Harvard Law Review, when she worked as his editorial assistant.
"His call to serve in his farewell speech — I think I had been thinking about it, and that solidified my desire to help in this way," she said.
Higgins, who lives in Marcy-Holmes, expressed tentative support for a citywide $15 minimum wage, but said it should be implemented in a way that it "doesn't cause too much of a shock to the system." She also described herself as an advocate of "smart growth" that considers the long-term impacts of development.
Higgins is seeking the DFL endorsement. Asked if she will abide by that endorsement, she said she would "see what happens and see how it plays out."
Ginger Jentzen
In one of the first demonstrations she attended, Ginger Jentzen joined union members and other workers protesting Wisconsin right-to-work legislation that had the support of Republican Gov. Scott Walker.
But that was just the start of her work as an organizer and activist. In Minneapolis, Jentzen served as executive director of 15 Now Minnesota, an organization working to enact a $15 minimum wage, until she stepped down to join the race in Ward 3. Before then, her primary work experience was as a server; she also did cleaning and worked as a home healthcare aide, she said.
Jentzen, who lives in St. Anthony West, is making her first run for public office as a member of Socialist Alternative, the same organization that, through candidate Kshama Sawant, helped elect a socialist to Seattle's city council. She worked on the campaign of Ty Moore, a socialist candidate for the Ward 9 seat won by Alondra Cano in 2013.
Jentzen said she would "throw open the doors" of City Hall, translating social movements into public policy. She described the development of her platform as a "collaborative process." In addition to setting a higher minimum wage in Minneapolis, her top priorities currently include adding affordable housing and improving protections for renters.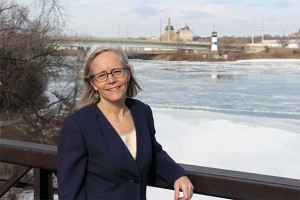 Cordelia Pierson
In 2011, when Gov. Mark Dayton named former DFL state Sen. Larry Pogemiller director of the Office of Higher Education, friends and acquaintances urged Cordelia Pierson to run for his seat. Pierson tossed her hat in the ring but quickly withdrew it, supporting Kari Dziedzic in her successful run.
She said her phone started ringing again when Frey announced his bid for mayor, and Pierson, a licensed attorney who has spent most of her career in the nonprofit sector, plans to stick around a bit longer in this race.
Pierson currently serves as executive director of the Minnesota Environmental Fund and is seeking the DFL nomination in Ward 3.
She said she would make sustainability a priority if elected, and would push to create a "zero-waste economy" in Minneapolis. She is a board member of her neighborhood organization and was among the Marcy-Holmes residents who opposed a hotel development in Dinkytown and supported the area's historic designation. Pierson said she had a motto of "growth with preservation."
Pierson said she is "very interested in finding ways to address the income gap" but isn't sure yet if setting a higher city minimum wage is the right approach. She said increasing access to affordable housing and support for small business were both keys to the city's economic vitality.
Samantha Pree-Stinson
The Green Party candidate in Ward 3, Samantha Pree-Stinson, said she recently left a job with Medtronic to campaign full-time.
"For me, this campaign is my job," Pree-Stinson, who lives in Sheridan, said. "Working a corporate job, working 50 or 60 hours a week, makes campaigning part-time."
She said she supports a $15 minimum wage, increasing access to affordable housing and ending homelessness. But she described those as "topsoil issues" and said, if elected, she would work to address the root causes of economic disparities and housing instability.
Pree-Stinson described educational disparities as one of those root causes, and said the city needs to take a more active role in preparing students for the workforce.
Pree-Stinson's campaign website details an 11-point police reform plan that, in part, seeks to limit violent encounters with the public, address biases and improve officers' connections to the community. She advocated a city-led effort to "clean up" Hennepin Avenue — not just through policing, but also by helping those experiencing homelessness find jobs and housing.
"You have a safety issue, you have a drug issue, you have a sex trafficking issue — all of which is not being talked about or dealt with," she said of the downtown thoroughfare.